Friday Afternoon- By Invitation Only
Ship's Sponsor Luncheon Provides an opportunity to honor the Ship's Sponsor, Caroline Kennedy. As the tradition states, her spirit and presence will guide the ship throughout its service. Special gifts are presented to the Sponsor and to the ship, represented by the Prospective Commanding Officer.
Friday Evening
USS John F. Kennedy (CVN 79) Chairmen's Reception - By Invitation Only
This celebratory event is a tradition that offers guests from the military, business, and political communities, along with family and friends, the opportunity to toast the impending commissioning. The Prospective Commanding Officer and selected guests have an opportunity to thank all those involved. Special guests invited: The Secretary of Defense, Secretary of the Navy, Chief of Naval Operations, former cabinet members, and the Ship's Sponsor.
Saturday Morning
Pre-Commissioning Breakfast- By Invitation Only
This gathering enables platform guests and other VIP's to be briefed on what to expect during the commissioning ceremony and post-commissioning events. Upon completion, they are transported to the pier for seating.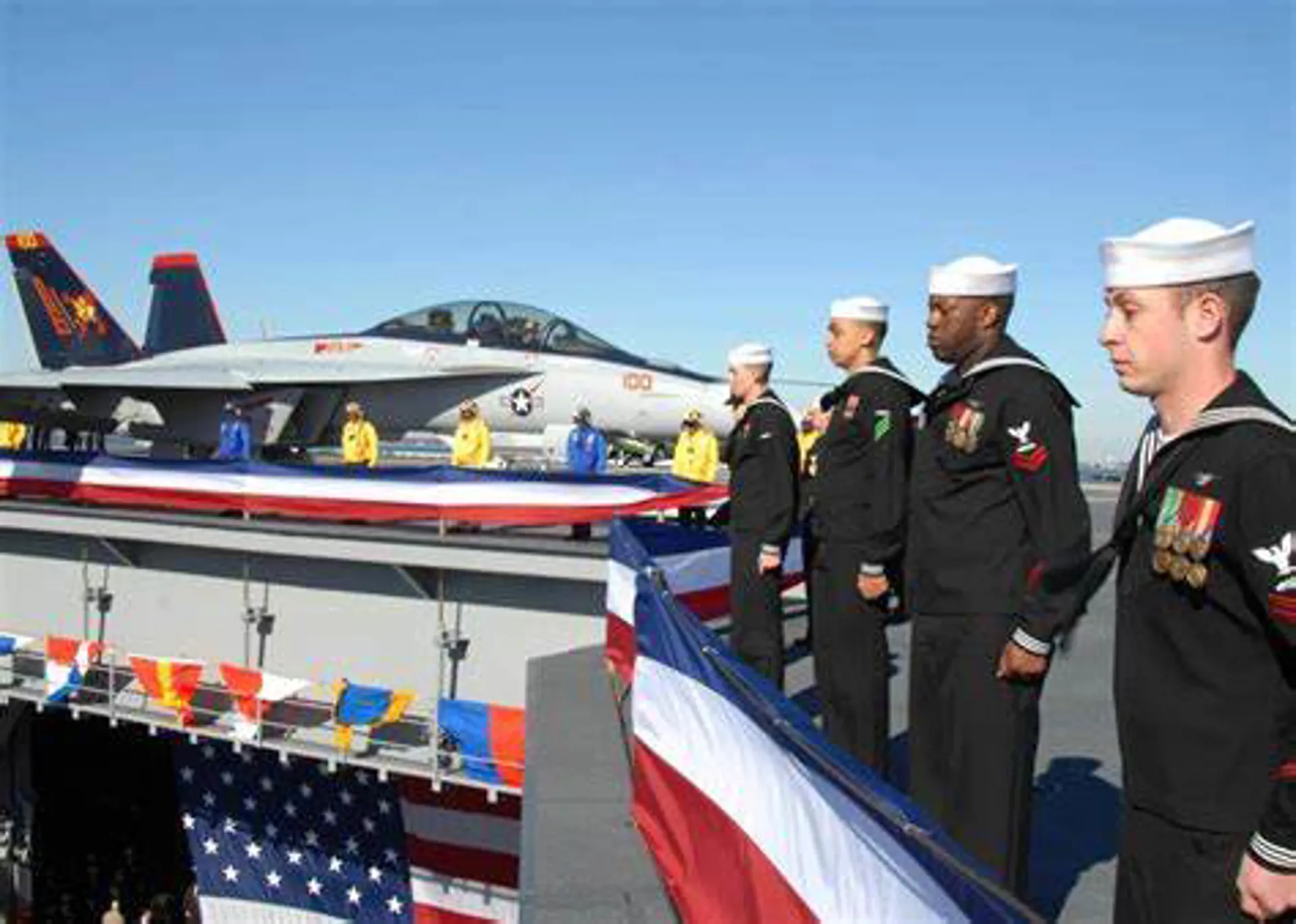 Saturday Morning Commissioning Ceremony -Ticket required
Official United States Navy event United States Navy.
Saturday Afternoon Post-Commissioning Reception- Ticket required
Following the official commissioning ceremony, guests are routed to the commissioning tent where refreshments, photo opportunities, and overall good will prevail. An event like this culminates Navy tradition, the official transfer of a warship from the ship builder to the United States Navy. Guests that attend will become part of history.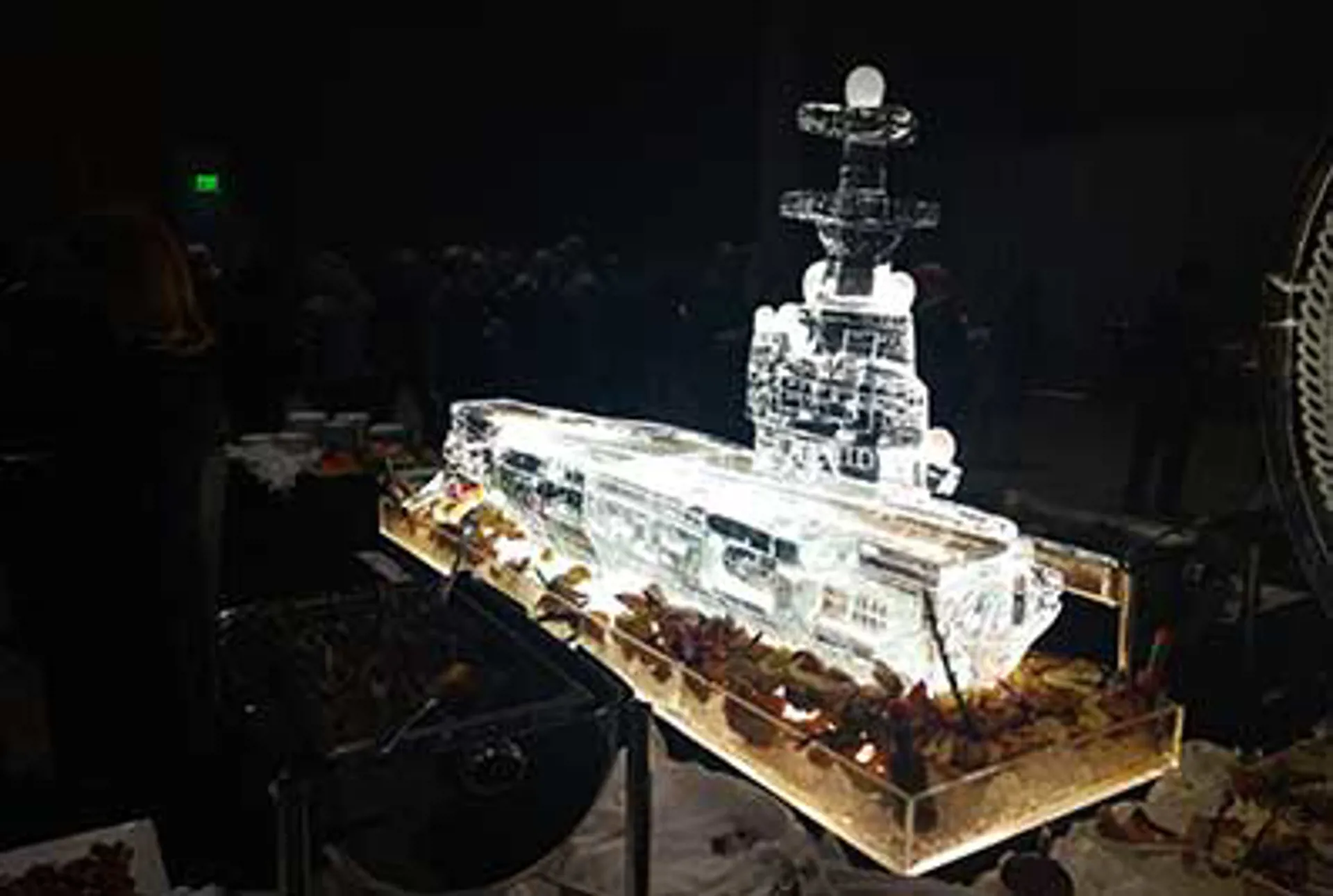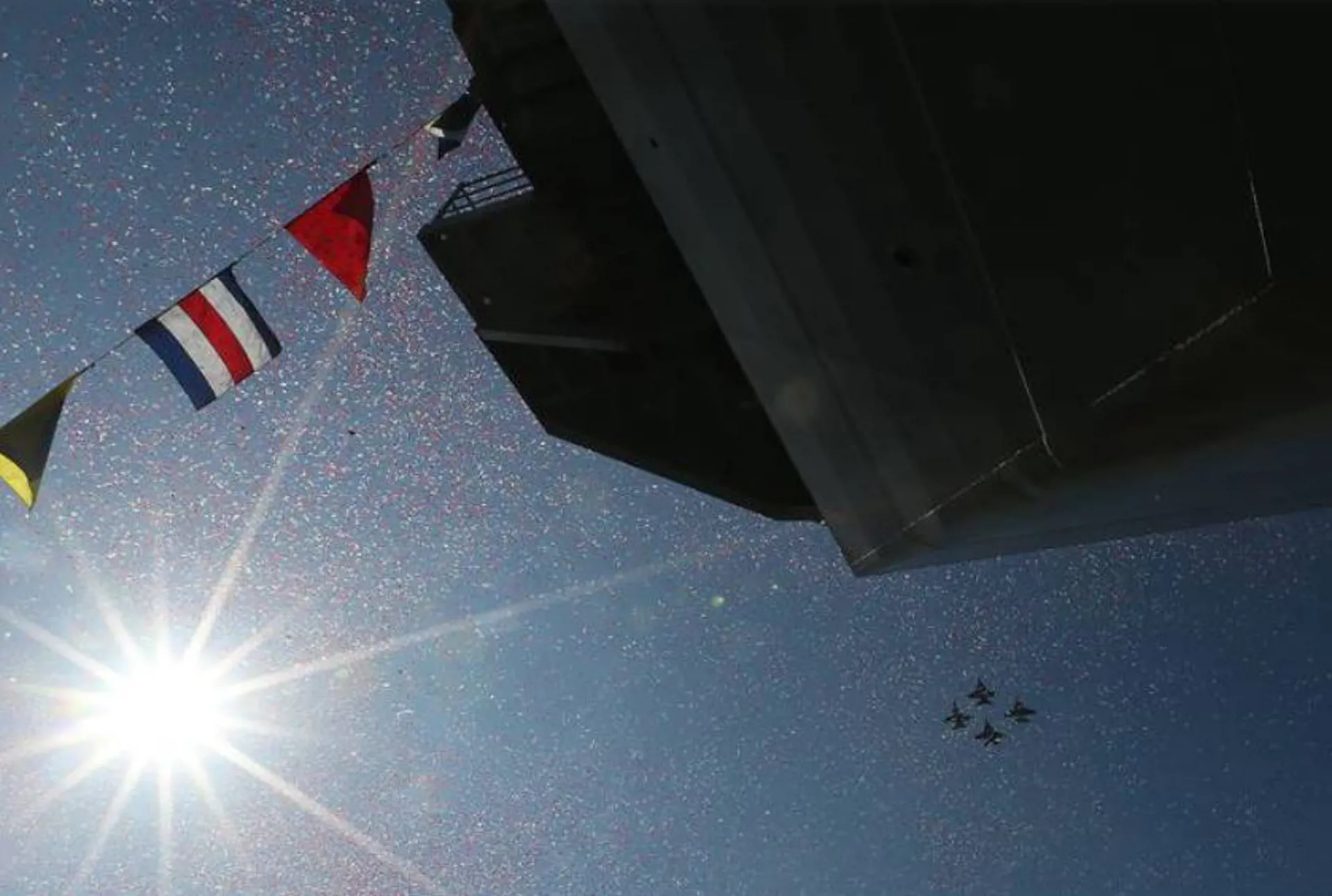 Contribute to
USS John F. Kennedy (CVN 79) Commissioning
The Navy League's sole purpose is to fund what the Government does not. All contributions will enhance the quality of life for all those who will serve aboard the USS John F. Kennedy (CVN 79).