Born on May 29, 1917, in Brookline, Massachusetts, John F. Kennedy (known as Jack) was the second of nine children. His parents, Joseph and Rose Kennedy were members of two of Boston's most prominent Irish Catholic political families. In 1940, Kennedy graduated cum laude from Harvard with a Bachelor of Arts in government, concentrating on international affairs. His senior thesis, Why England Slept (1941), was later expanded into a best-selling book.

Following his older brother Joe, Jack joined the U.S. Navy in 1941. Two years later, Lt. Kennedy was sent to the South Pacific in command of Patrol Torpedo (PT) boat 109. In August 1943, near the Solomon Islands, a Japanese destroyer struck and sunk PT-109. Kennedy helped lead his marooned crew to safety and was awarded the Navy and Marine Corps Medal for heroism.

At 29, Kennedy won his party's nomination handily and entered the 80th Congress in January 1947. Kennedy won reelection to the House of Representatives in 1948 and 1950 before running a successful campaign for the Senate in 1952. While serving in the Senate, Kennedy wrote the Pulitzer Prize-winning book Profiles in Courage.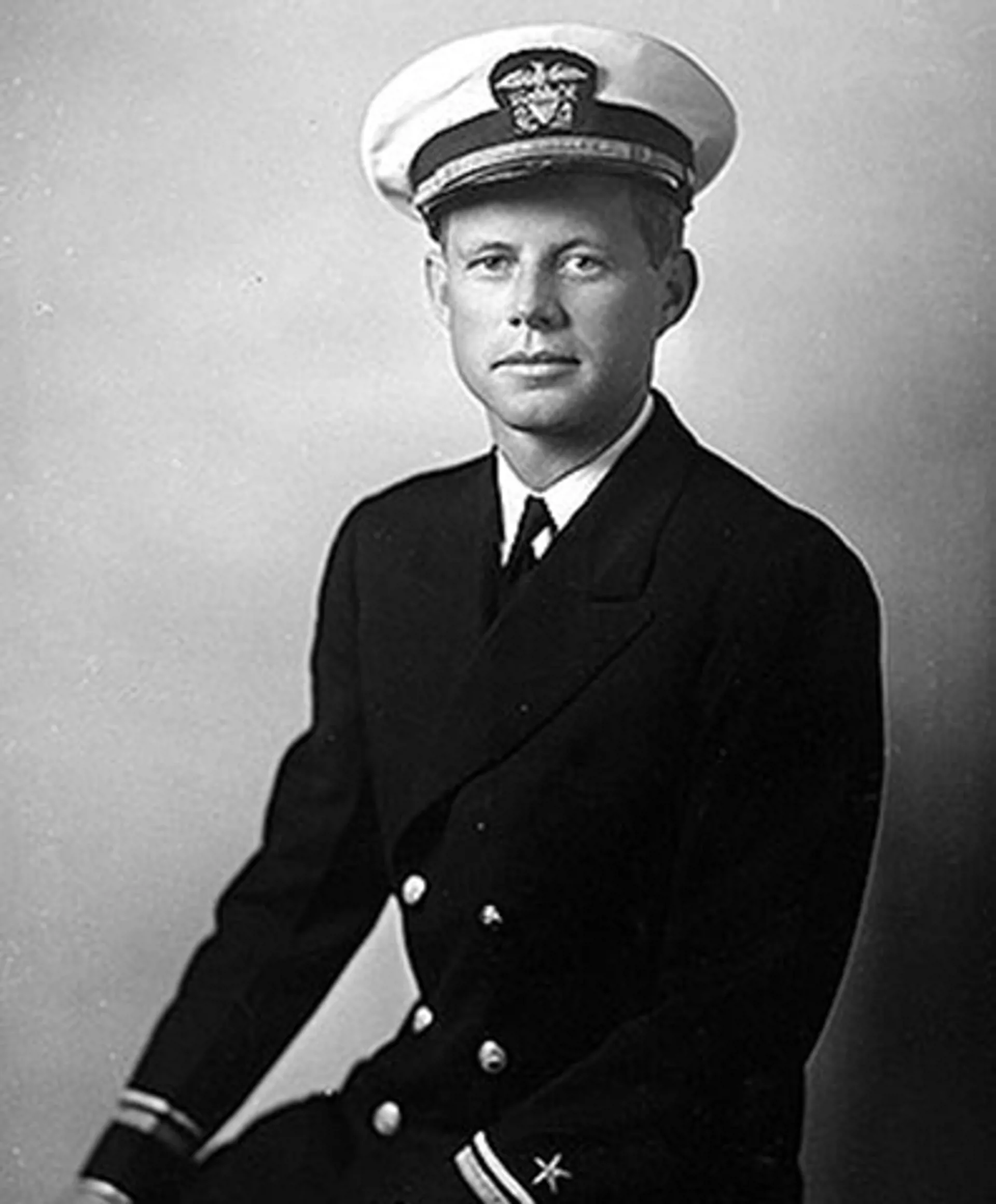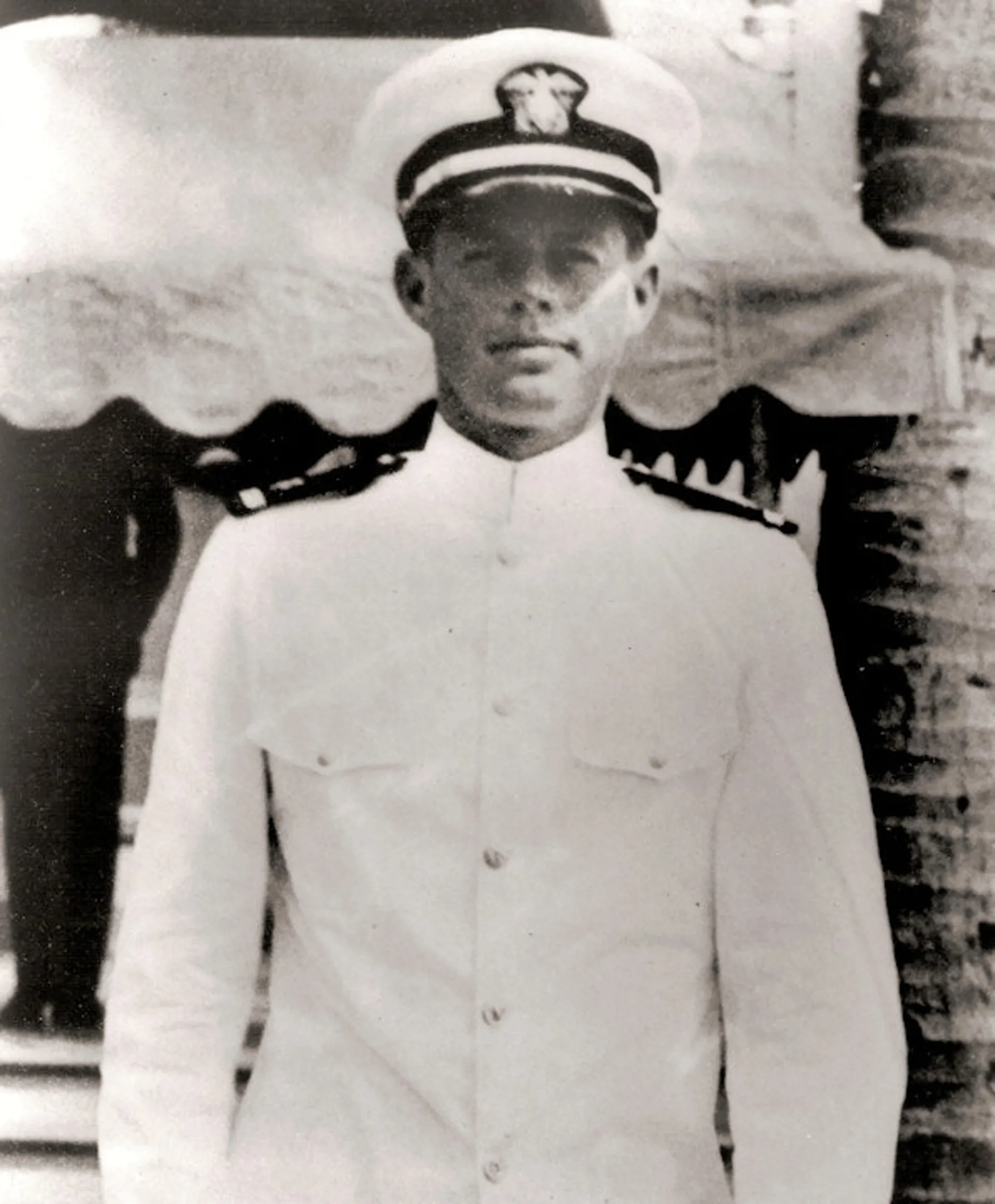 On January 20, 1961, the 35th President of the United States, John F. Kennedy, was sworn into office. In his inaugural speech, he called all Americans to be active citizens, famously stating, "Ask not what your country can do for you, ask what you can do for your country." He also asked the world's nations to fight against what he called the "common enemies of man: tyranny, poverty, disease, and war itself." With his wife and two children, President Kennedy brought a fresh, youthful spirit to the White House. The Kennedys believed that the White House should be a place to celebrate American history, culture, and achievement.

Kennedy's administration is best known for his management of the Cuban missile crisis.

While Kennedy's motorcade drove past cheering crowds in Dallas during a campaign trip to Texas, several shots rang out across the "grassy knoll." The severely wounded President died a short time later, on November 21, 1963.

Kennedy was an enormously popular president, both at home and abroad, and his family drew famous comparisons to King Arthur's court at Camelot. His brother Bobby served as his attorney general, while the youngest Kennedy son, Edward (Ted), was elected to Jack's former Senate seat in 1962. Jackie Kennedy became an international icon of style, beauty, and sophistication.
"To those nations who would make themselves our adversary, we offer not a pledge but a request: that both sides begin anew the quest for peace, before the dark powers of destruction unleashed by science engulf all humanity in planned or accidental self-destruction."
President John F. Kennedy
Inaugural Address
June 20, 1961
Contribute to
USS John F. Kennedy (CVN 79) Commissioning
The Navy League's sole purpose is to fund what the Government does not. All contributions will enhance the quality of life for all those who will serve aboard the USS John F. Kennedy (CVN 79).